Welcome
REACH Education is all about gifted education. Our staff have recognised expertise and years of experience in this field. We are here to help you understand and meet the needs of gifted children and young people. We offer a range of services, including our internationally endorsed online certificate for teachers.
To find out more about anything listed on this site, please contact us at:
07 347 2135 (Intl: +64 7 347 2135) or reacheducation@xtra.co.nz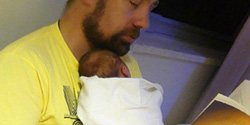 Calling all New Zealand teachers ...
The Ministry of Education wants to hear from YOU!
Have you heard about the proposed Education Summit to be held in May? Its purpose is to design a complete shake-up of our education system. To prepare for this, the Ministry is holding a nation-wide survey.
It's crucial for gifted education that all teachers and parents interested in helping gifted learners use this survey to tell the Ministry what's needed.
Here's the link: The Summit Survey or also at: https://conversation.education.govt.nz/
PS! Read the report REACH sent to the Ministry about the changes we think should happen - see if you agree!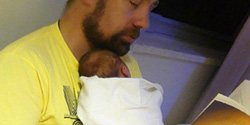 Advanced Development Journal
Latest issue now available
If you don't already know this journal, now is the time to check it out! It carries a wide range of papers by experts in the gifted field, book reviews and poems on gifted experience. It's one of the few journals to include material relevant to adult as well as childhood giftedness. Some current titles: "Sherlock Holmes and Giftedness", "Your Rainforest Mind", "Intersection of Race, Giftedness and Dyslexia"…..
Check it out at www.gifteddevelopment.com/product-category/advanced-development-journal
Certificate of Effective Practice in Gifted Education
Winner 2017 US NAGC Professional Development Network Award Delivered online
New Zealand & Australian teachers can enrol NOW for our mid-year delivery of this course.
Teachers in other countries: ask us about an individual schedule fitting your school term dates.
Click here to go to our Certificate page where you'll find links to the prospectus, an enrolment form and more helpful details about the course and its results…
Any queries? Email us at reacheducation@xtra.co.nz

Lots of other interesting things happening too!
Read all about it:
Read the REACH report to the Ministry: Gifted education globally and in Aotearoa-New Zealand.
Click here to discover how we can help YOUR school improve its support for gifted learners through our Status Analysis and special PLD package.
Click on the Resources link on the dropdown menus above to see a whole range of thought-provoking articles and details of three essential guidebooks.

REACH Education recommends membership of giftEDnz, the professional association for gifted education in New Zealand (www.giftednz.org.nz) and the NZ Association for Gifted Children (www.giftedchildren.org.nz)

For overseas viewers: the spelling used on this website is in accordance with New Zealand usage and may differ from usage in your country.