News
Global Principles for Professional Learning in Gifted Education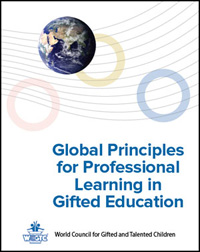 After more than a year's work involving delegates from 19 countries, the World Council for Gifted & Talented Children has just announced 10 KEY PRINCIPLES [PDF Poster] to guide professional development of teachers everywhere in learning how to work with gifted learners.
REACH Education is very proud to have contributed to the formation of this hugely important document and recommends it to all schools and all teachers.
Click here to read the full release from the World Council describing how the document was developed and discussing each of its clauses.