Choosing your Professional Learning & Development (PLD) - what do you need to know?
Unexplored territory!
There's one area of teacher expertise that's surprisingly often left largely to chance. Can you guess? It's how we teach ourselves!
Perhaps it's precisely because we're teachers that we're inclined to take it for granted that we know all we need to know about choosing the right professional learning for ourselves, or for our schools. Yet experience has shown that in practice we don't always make the best or most appropriate choices – there's more to doing this than we often realise.
Drawing on research and experience, we've put together useful and highly practical guides to help you make the best decisions for your situation, whatever the learning area you want to explore.
1. What PLD is best for me?
How can I as an individual teacher decide what's the best PLD for me?
For some sensible, practical answers to questions like these, click here.
2. How can we make sure our school's PLD is really effective?
Effective PLD is essential if we are to have effective schools. But how should we construct our PLD if we want to achieve this? What do we need to know and do?
For in-depth coverage of this topic, click here.
3. What are the organisational steps we need to put in place?
Specialist roles like learning support coordinators need strong organisational and advocacy skills. Have we ensured we ave these in place?
For comprehensive review of this topic, click here.
4. Is our school "gifted-fit"?
Is what we're doing now for our gifted learners the right thing to do? If we have no programme at all, where should we start? Do our staff really understand the needs of these learners? To learn how your school can access a unique school assessment package, click here.
Guidance on a global scale
In 2021, the World Council for Gifted and Talented Children released a remarkable document, with input from educators around the world, including New Zealand, setting out ten "Global Principles for Professional Learning in Gifted Education".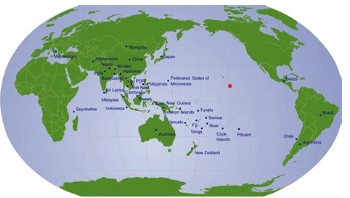 Available both as a poster and as a full discussion document, this uniquely comprehensive statement deserves to be considered by every teacher and every school wanting to ensure quality provision for gifted learners.
To access this document in full, click here.
To access just the 10-point poster, click here.