For Parents
Here at REACH we know how tremendously important parents are in the life of a gifted child. No-one else really understands your child like you do. That's generally true for most parents, of course, but when you have a child who doesn't fit easily into the expected norms, then the insight and understanding a parent brings to helping that child survive and thrive are specially necessary and important. And gifted children don't easily fit the norms – in fact, they often don't fit them at all!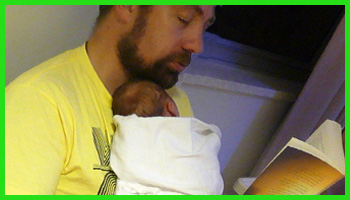 So this page is dedicated to you. Click on the links below to access the information we've provided there for you. Remember, you can also contact us by email or phone if there's an issue that isn't covered here.
Ever wondered - can parents enrol for our Certificate course?

Sometimes parents ask us about this. The short answer is yes, on a case by case basis. You would need access to children other than your own, so it can be a good option particularly for home-schooling parents. Would it work for you? Feel welcome to email our director Rosemary to discuss this with her:
info@aotearoagifted.nz
Where can you get more help?
- Look for your national association for gifted children and/or its regional branches. They will have a range of services, such as a parent forum, children's and teens' camps, conferences, library, publications, etc.
- Subscribe to the journals these associations publish - details are on their websites:
- Check out the helpful books shown here:
The Survival Guide is one of a whole series – there are guides for gifted kids, for teens, and for teachers, all drawing very directly on what children and teenagers and parents themselves have had to say.

- Make yourself familiar with the SENG website – www.sengifted.org – packed with informative articles, especially with an emphasis on social and emotional giftedness. Another useful site is www.hoagiesgifted.org.
- Check out your country's Ministry of Education website. You should find information about official policies; you may find a forum or listserv you can join, or other helpful material.